If you plan to buy a boat, there are some basics you need to know before you write the check. Boats come with many benefits. Boating brings family and friends together and provides opportunities that are hard to find with any other type of recreational vehicle. However, you don't want to go into boat ownership blindly. If this is your first boat purchase, these boat basics will help you to make an informed decision.
Storage Cost
One of the boat basics that many people don't consider when purchasing a boat is boat storage cost. Depending on where you live, you may need to store your boat for the winter or at other times. Boat storage costs can vary greatly depending on the size of the boat and how and where it is stored.
Calculating the cost of buying a boat is not the only expense you should consider. You should consider how much it will cost to store your boat each year. It's best to investigate boat storage and the costs before you pull the trigger to ensure that it is something you can afford. Fully understanding costs is important.
Check with a few places that offer boat storage to get an idea of the going rate. If you decide to move forward, you should book your storage space early; spots tend to book up fast. Look for value when you are looking for a storage facility. It will protect your boat better.
Is Renting Better?
Purchasing a boat outright can be a steep investment, especially when unfamiliar with boat basics. Perhaps a boat rental may be the better option to try things out. Renting a boat or leasing one helps you get used to managing a boat without making a long-term commitment.
Instead of purchasing a boat and taking on all the risks that come with owning a boat. Learning the boat basics with a rental is less risky. It can also be a more affordable option. If you lease the boat for the summer, you don't have to worry about storing the boat over the winter.
Boat rentals for when you want to use a boat can take out the stress of having to worry about maintenance, storage, and other worries. There are great rental options available that can help you to learn more about boat basics and use. Rentals can be a more affordable way to enjoy boating.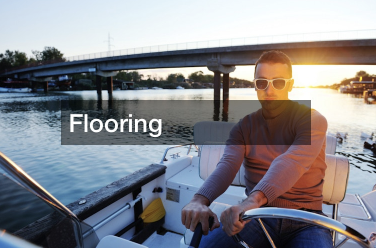 Flooring
One of the boat basics you need to understand is that because they are constantly exposed to the elements, they need a lot of maintenance. For example, boat flooring often needs attention. In some cases, the flooring will need repair or replacement if it is neglected. The old saying about "swabbing the deck" is a true saying.
You do need to swab the deck regularly to dry up excess water. Swabbing the deck is a term used to wash away salt water and dry the deck of the flooring of a boat. Periodically, cleaning the boat floor is necessary to protect the floor of the boat.
While you are learning about boat basics, you should learn about the different types of flooring in boats and how they should be cared for. There are a lot of different materials that are used on boat floors that require different types of care. It is important that you learn about the flooring in the boat you are considering to understand better the type of maintenance it will need.
Lifting Your Boat
Boat lift services is another boat basic you need to learn about. Sometimes, your boat may need to be lifted out of the water. For example, if your boat is in the water moored at a dock and is "dead in the water," it may need to be lifted out of the water to have repairs made. Other times, your boat may need to be lifted for maintenance.
A lift service is a special service that will hoist your boat out of the water when you can't get it out yourself or when you choose to have work done on the underside of the boat. You can purchase a boat lift that you can operate on your own, but most people prefer to have professionals handle the process.
Of course, it is not free to have your boat lifted. You will have to pay a fee for the service. Most established marinas offer this service. Different lift equipment is needed for different types of boats. Saltwater boats require different lift equipment than freshwater boats. There is a lot to learn about lifting your boat. Contact your local marina to learn more about the service and costs.
Cover Your Boat
One of the key boat basics is to cover your boat whenever you are not using your boat. A boat cover helps to keep water out of your boat and helps prevent the fading of the upholstery. You will need to decide if you want a removable boat cover that you must put on and remove manually or if you want an automatic boat cover that covers and uncovers your boat with the push of a button.
Boat covers come in a range of sizes, can be custom fitted, and are available in a range of materials. Boat covers are especially important if you leave your boat moored for much of the year but don't use it every day. Covers can help keep the weather out and keep pests out while it protects.
Choosing the right cover for your boat will be easier once you understand the boat basics of covers. Do your research before you decide to buy the cover. You must purchase a cover that is well-suited for the environment your boat will be in.
Building a Dock
Does your boat purchase include building a dock to moor your boat? You can't have just a general contractor build your dock; you will need a dock builder to manage the project. A contractor specializing in building docks has the skills and knowledge required to build a structure in the water. Building a dock is an excellent way to improve your property, but it requires a professional's help.
In most cases, when you plan on building a dock, you will also need to build a bulkhead, seawall, or embankment as well. A professional dock-building company will be able to evaluate the site and provide you with suggestions for the project. The site will be evaluated for depth, erosion, and the steps needed to build the dock safely.
If you are going to build a dock, you will need to decide how long the dock will be, how wide it will be, and what shape it will be. Many boat owners prefer the U-shaped dock because it better protects the boat when it is docked. Some of the boat basics that you should be aware of are how to park your boat at a dock and how to care for the dock once it is built.
Buy a New Boat
Once you get all your boat basics out of the way, it is time to buy the boat. A new boat sale is like a new car sale. You go to the boat dealership, find the boat you want, sign your paperwork, and leave with a boat. Of course, there are some obvious differences between buying a boat and buying a car.
First, once you know how to drive a car, you can drive just about any car. When you buy a boat, you should remember one of the boat's basics: size really does matter. The larger the boat, the harder it will be to control. You may be tempted to go out and buy an actual ship, but you should always consider drivability.
Another difference between purchasing a car and purchasing a boat is that when you buy a car you get to drive the car right off the lot; with a boat, you don't. Yes, you can take it off the lot the day you buy it, but you will need to arrange for a way to move the boat to wherever you are taking it. It is one added step in the process that you must consider. Some dealerships will deliver your boat, but not all.
Transporting Your Boat
Most people that buy a boat opt for the boat and trailers package. A trailer you will find is one of the boat basics that are a necessity. A trailer is how you will transport your boat when you are taking it out of the water and when you are putting it back in the water. If you don't have a trailer, you will need to pay someone else to haul your boat whenever you need to move it, which can get expensive.
It does take some practice to get used to hauling a boat on a trailer behind your truck. You will need a truck to haul your boat and trailer. You will want to check your truck's towing capacity to ensure that it can pull the weight of the boat and trailer. Boats can range in weight. It is essential that you know how heavy your boat is.
If you need to add any special equipment like a tow package to your truck, you should do that before you purchase the boat. Getting everything ready before you buy your boat will ensure that you will be able to pull it right off the lot the day you buy it. Make room in your budget for a trailer for your boat because you are going to need it.
Surveying a Yacht
Another of the boat basics that you should understand is what a yacht surveyor does. A survey of a yacht or any boat is typically done in port. A surveyor is an expert on boats and is usually hired by a buyer to check or vet a boat. Usually, a surveyor is called upon when a large investment is at stake, like when buying a yacht.
The surveyor follows very specific guidelines established by the Coast Guard Regulations. The surveyor does not consider minor problems with the boat or yacht, they are looking at the work history on the boat, safety, and other standards. The surveyor does not use every regulation in the Coast Guard book of regulations (the book weighs about four pounds) but instead uses a set of standards to guide the survey or examination of the boat.
Sometimes, a survey is warranted, like when considering a large investment. Surveys can work to your advantage and may give you a point to negotiate on. However, keep in mind that a survey is not an inspection, and it is not as in-depth as an inspection will be.
Take a Class
Maritime laws govern boating and there are quite a few laws to contend with. If you are new to boating, you should take a boating safety class. A class will help to inform you of the laws that you need to know about and ensure that you fully understand boat basics of operation and safety.
You can take a boating course online to make it more convenient. Getting a handle on boat basics like safety requirements will ensure that you and your passengers will stay safe on the water. You will also learn about the laws unique to your state, like the types of insurance you need and the registration process.
Boating is fun, but it is a serious responsibility. It is not something you can take lightly. Boating accidents are unfortunately common. Taking a class will help reduce the risks associated with novice boating. Learn all the boat basics before you make your next move, to ensure you get the most out of your boat.